by Sandra McCleaster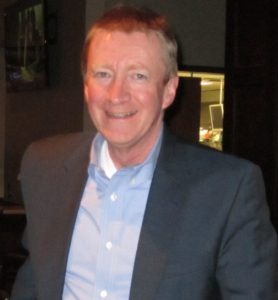 David Gourley, MHA, RRT, FAARC of Riverdale, NJ passed away in October following a two-year battle with brain cancer. Dave had been an active respiratory therapist for over 40 years.  He served two terms as President of the NJSRC and was a delegate.
As Assistant Vice President of Regulatory Affairs at Chilton Memorial Hospital in Pompton Plains, NJ as well as a former Surveyor for the Joint Commission, he came to be considered an expert in the areas of ethics, patient safety, medical errors and infection control.
At the time of his passing, he was the Director of Clinical Operations and Risk Management for Millennium Respiratory Services in Whippany, NJ and an adjunct professor at Seton Hall University in the Healthcare Administration Program. Active in his local community as well as his profession, Dave served on his hometown public library board and was active in local republican politics. He was always a staunch advocate for his patients and his profession. Principled and compassionate, funny and fun-loving, he was loved by all who knew him. He will be missed.
Rest in peace, Dave.