The conference will be held June 6 and 7 at the Winter Clove Inn and Conference Center, Round Top NY. Sponsored by the NJSRC and NYSSRC with support from our corporate partners.
Download the Save the Date Announcement
Call for Presentations - Are you interested in presenting at this year's conference.
From the Military Liaisons of the AARC,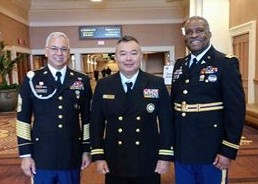 we thank you for your attendance in the flag folding ceremony at AARC Congress 2018. We would like to honor your state veterans and military state liaison in your state and thank them for all they do. You will not be forgotten.
Save Time and Money with the AARC Travel Discount Program
AARC is pleased to offer an exclusive worldwide travel discount service for our members. This service provides AARC members with access to discounts on hotels and car rental suppliers around the world.