Happy Respiratory Care Week!
Special Recognition at AARC Congress
At this year's Congress, the AARC will be honoring those who served in World War II at the Flag Folding Ceremony. The AARC is asking members who have a family member who served to please send us a digital photo along with your family members name, your name and military branch that they served. We will be showing them before and after the ceremony. If you are at Congress this year, please join us on December 6 at 8:50 am.
Whether you are able to attend or not, send in your pictures by Wednesday, October 31, directly to Executive Director Thomas Kallstrom.
What You Need to Know!
AARC is transitioning to a new membership database platform on September 27 called MyAARC. MyAARC will offer one-stop features to:
Preview your profile
Membership status
CRCE transcripts
A new browsing experience for shopping and online purchasing
Important Information
On September 27, your existing login password for your AARC online account will reset to a default password. All existing users (members and non-members) will be required to login the first time on our website using their default password. Default passwords for all users will include your AARC ID number (or Member # if you're a Member) plus your lowercase initials.
CRCE transcripts earlier than 2012 will no longer be available after Sept. 24, 2018
Accessing your CRCE transcript is an important benefit for AARC Members. However, to ensure that our new database platform runs efficiently, it is necessary for AARC to cease preserving transcript records beyond seven years.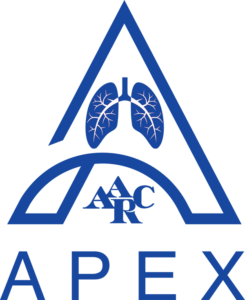 Apex Recognition Award is to recognize the significant contribution of respiratory therapists and highlight best practices in respiratory care that are aligned with evidence-based medicine. The 2018 application period will open on October 1, 2018 and will close on December 31, 2018.
Save Time and Money with the AARC Travel Discount Program
AARC is pleased to offer an exclusive worldwide travel discount service for our members. This service provides AARC members with access to discounts on hotels and car rental suppliers around the world.